Whisper™ Message & Events
Activate Whisper™ Messages and Whisper Events within the Solos app to automatically have messages read aloud from text, WhatsApp, Teams, calendar events and more, as soon as they are received. Set up custom alerts on you phone and solos Smart Glasses with send you a voice notifications through solos's unmatched open-ear directional stereo speakers inside AirGo™
Whisper™ Audio
AirGo™3 delivers clear and crisp audio with a volume of up to 100 decibels for music, podcasts, calls, and more. Patented Whisper™ Technology offers superior speech recognition that removes ambient noise for the best sound quality even in the noisiest environments - making it ideal for conversational AI through ChatGPT. The dual-direction speakers with an open-ear design allow for situational awareness when on the go to prioritize safety.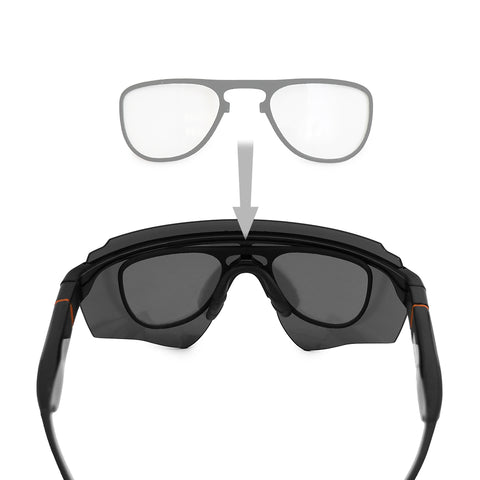 Prescription Sport Glasses
Each style of frame offered by Solos was crafted with an eyewear-first mentality, with a lightweight and comfortable design for all day wear, weighing only 30g. All Solos smart glasses can be fitted with prescription lenses and optical clip with an all-in-one prescription solution. Anti-blue, UV Protection, AR and Oil-Resistant Coating lens come standard on each pair of Solos Helium frames.
SmartHinge™ with IP67
Frames for Endless Customization.
Combining cutting-edge technology with style, AirGo3 glasses are equipped with Solos's patented SmartHinge™ design that allows users to swap out the front frame for customization that matches every occasion—whether it's for sports, fashion, the office, and more. The frames are interchangeable using USB TypeC connectors that provide personalization options to suit the user's needs and are uniquely designed to fit different head sizes and shapes.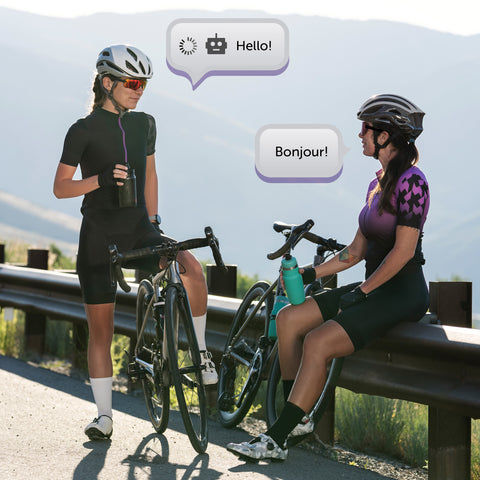 SolosChat Powered by ChatGPT
Solos is changing the way people interact with the world, harnessing the power of AI and the most natural form of communication: voice.
Powered by the Solos app, AirGo3 offers ChatGPT/OpenAI capability for voice search, translation, texting, and more. Users can also copy and paste conversations with ChatGPT and share directly to social media, through text, or in an email, simplifying on-the-go communication.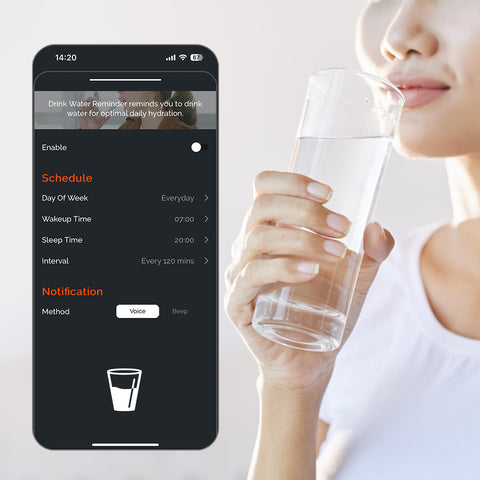 Solos Coach  
A New Wearable Activity Monitor.
AirGo™3 has made it easy to incorporate movement and wellness into daily life, even with a busy work schedule - by providing short and effective guided stretches that can be performed anywhere, postural corrections to help with tech neck, and even hydration reminders. Users are also able to track metrics like steps, cadence and calories, while enjoying guided exercises in categories like Core Training, Fast Walking, Running and Interval Training, each customizable by fitness level. With an extended battery life and lightweight frame, AirGo3 is the perfect companion for long runs, strength training sessions, and everything in between.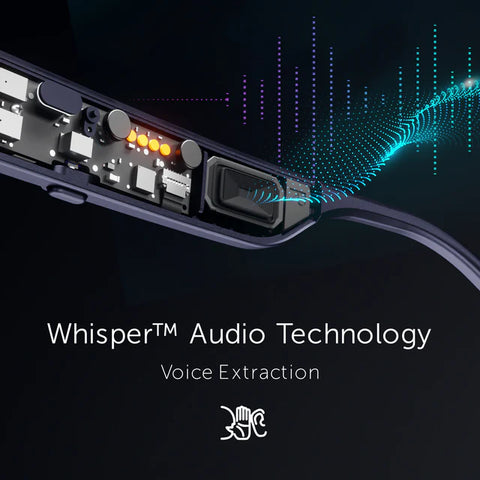 Whisper™ Audio Voice Extraction™
Cancel out all ambient noise, only enhance the narrow beam speech signal from the user.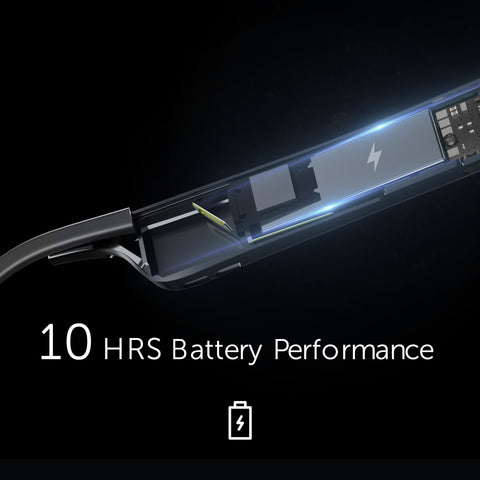 Longest Battery Life
10 Hours of music streaming or 7 Hours of phone call, 2 Days standby time in one charge.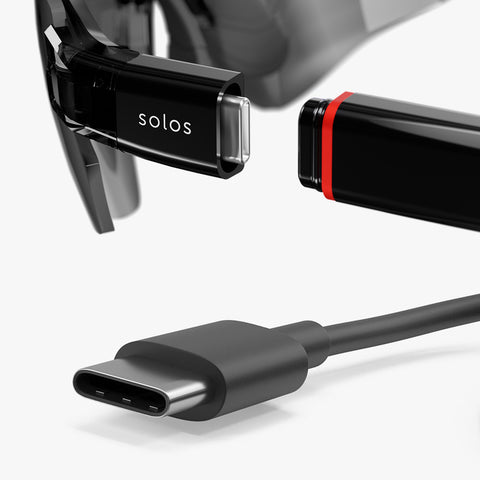 6 Base Lens Curve
The new USB‑C connector lets you charge your Smartglasses with the same cable you use to charge your phone and other device.
Text with image
Helium are crafted with a one-piecelens design, featuring a 6 base lens curve. This curvature ensures a broad field of vision with a slight wraparound design, perfect for various sports and outdoor activities. The seamless lens enhances clarity and offers anuninterrupted view, providing both style and functionality